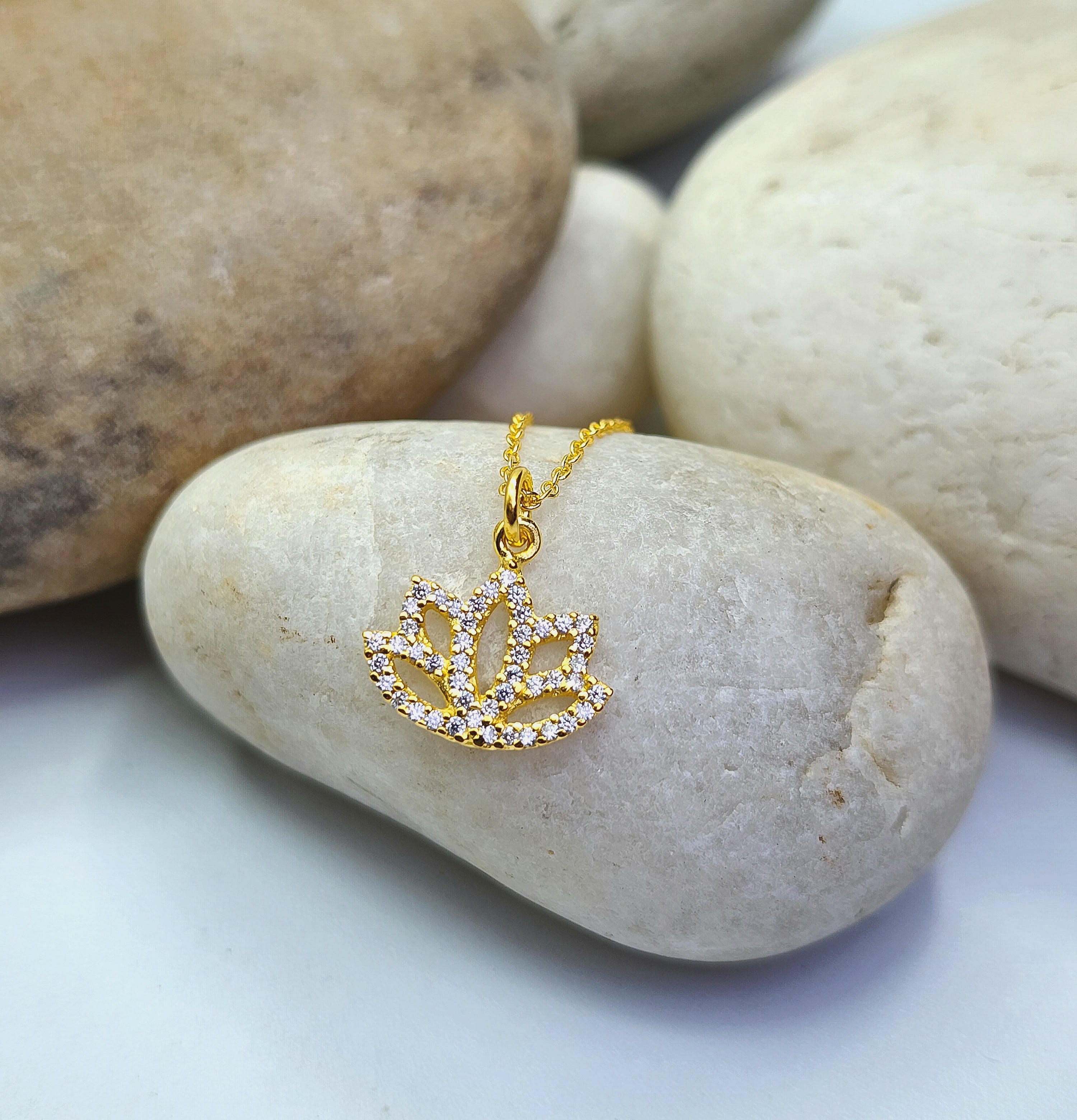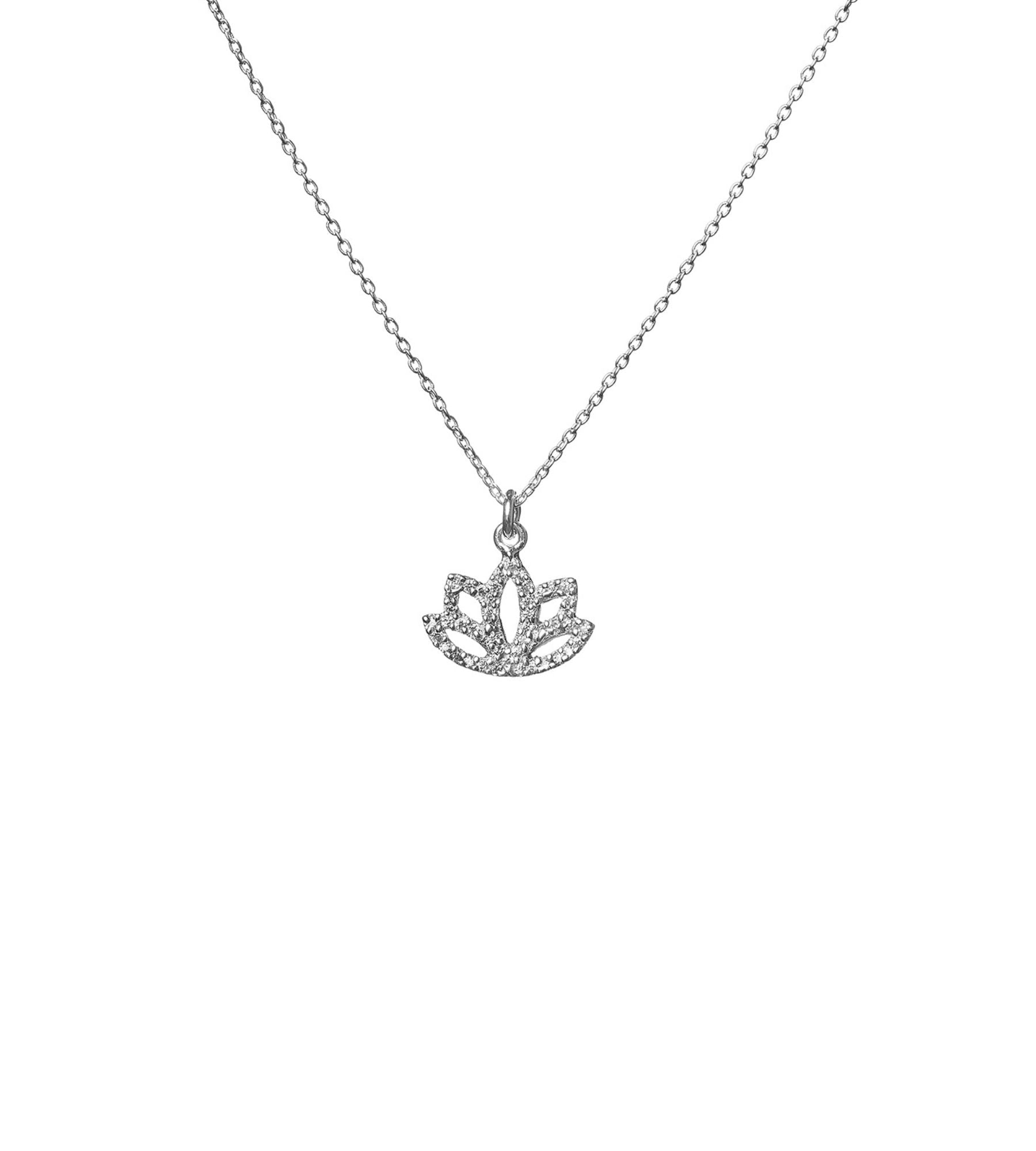 Lotus Flower Necklace 14K Gold Vermeil
The lotus flower represents purity, renewal and the unfolding of possibilities. It is to remind you of your pure and unlimited potential. 
Cubic Zirconia is powerful stone that brings focus and clarity to the wearer.
Material:
Hypoallergenic 14K Gold Vermeil

Cubic Zirconia
Measurement:
Lotus 13x12mm

Adjustable chain 16-18" 
Also available in Sterling Silver: