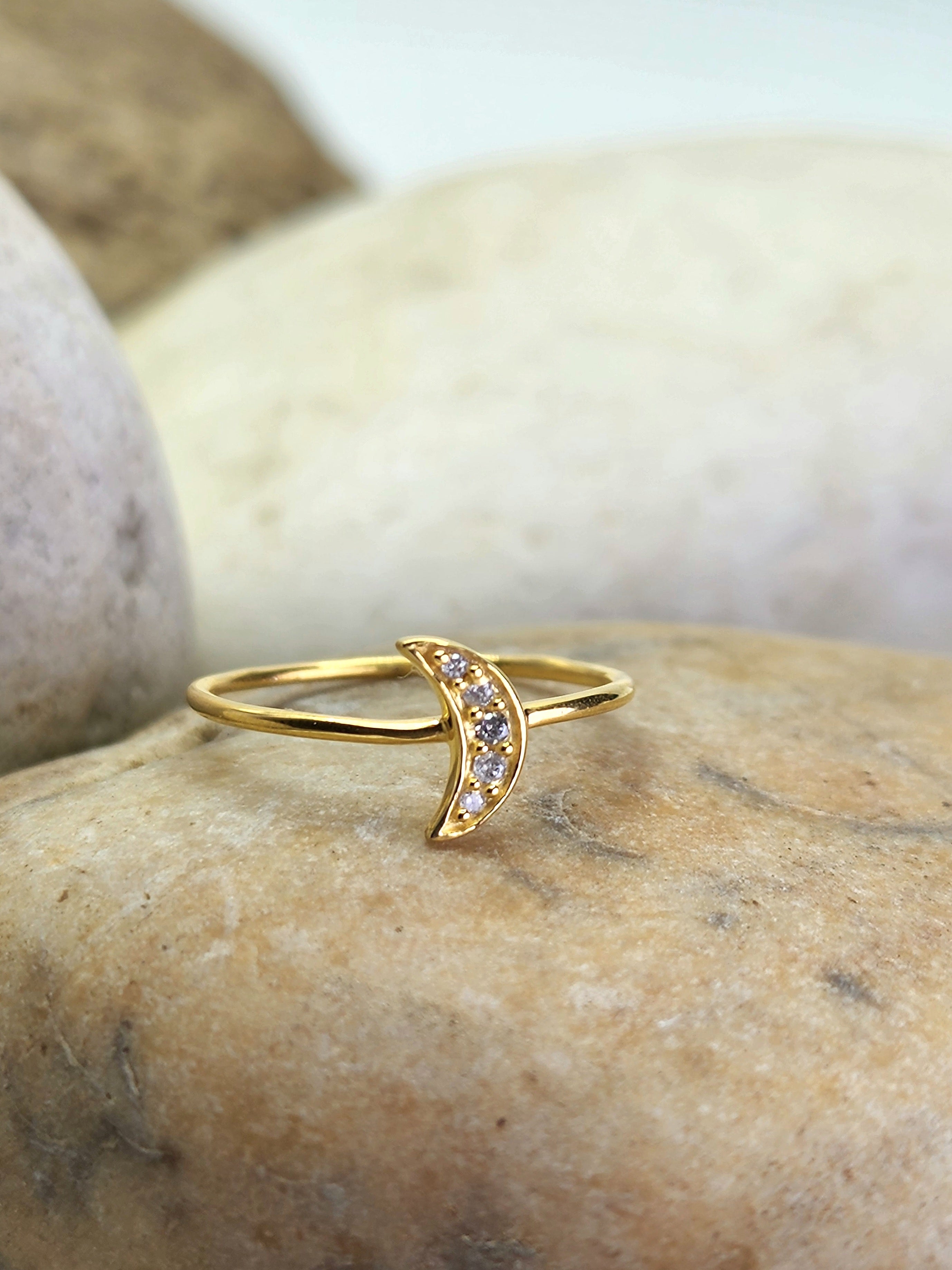 Crescent Moon Ring 14K Gold Vermeil
The energy of the moon is vast. The crescent moon will hold your intentions and help to manifest all of your dreams. It is a reminder that you are capable of great things.
Cubic Zirconia is a powerful stone that brings focus and clarity to the wearer.
Material:
Hypoallergenic 14K Gold Vermeil

Cubic Zirconia
Measurement:
Also available in Sterling Silver: