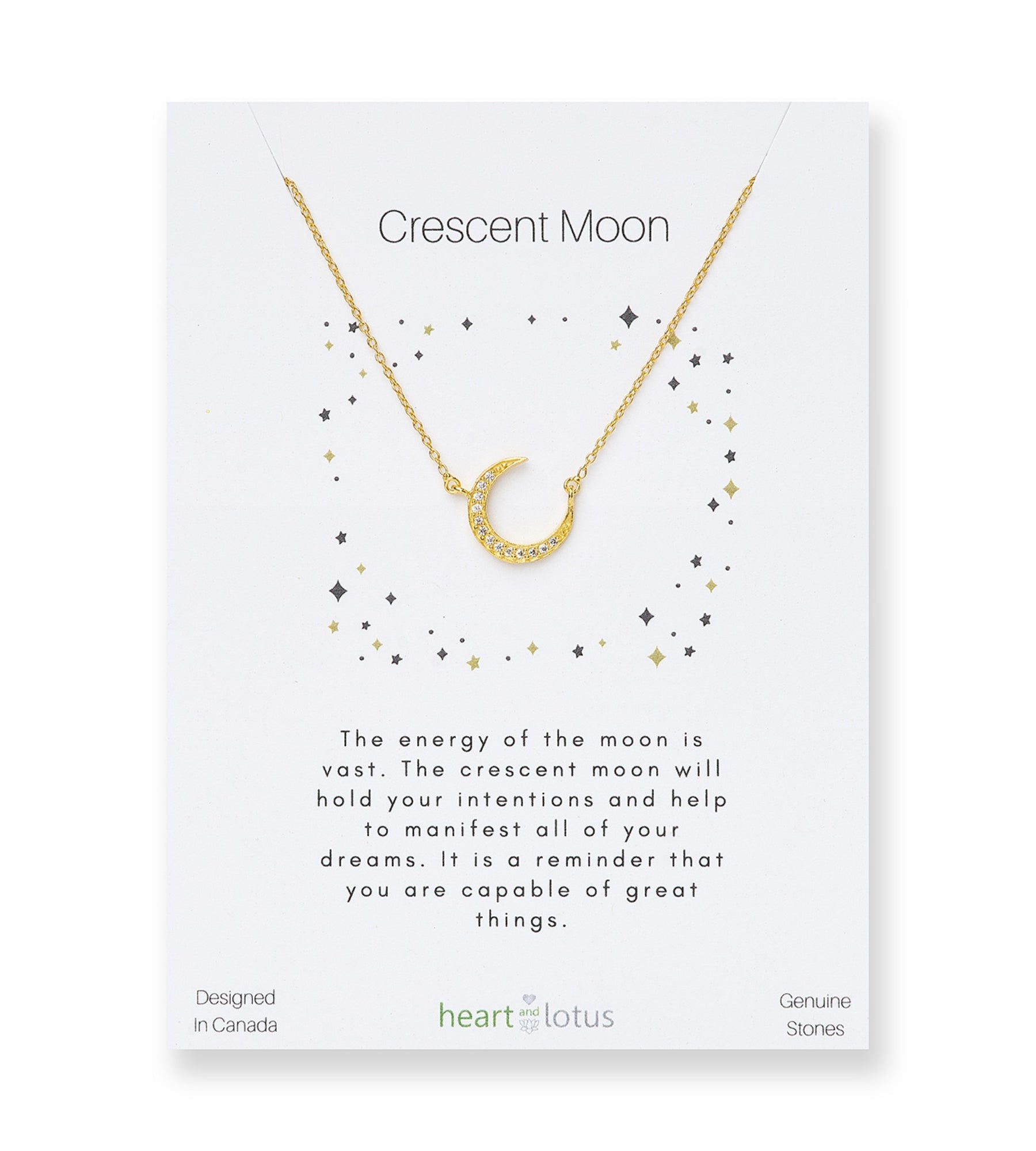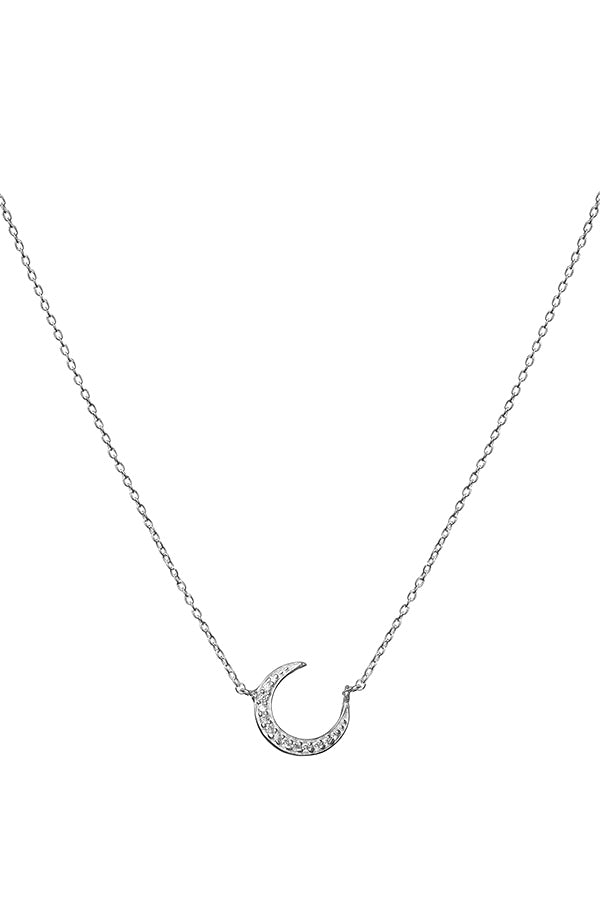 Crescent Moon Crystal Necklace 14K Gold Vermeil
Crescent Moon. The energy of the moon is vast. The crescent moon will hold your intentions and help to manifest all of your dreams. It is a reminder that you are capable of great things. 
Cubic Zirconia is a powerful stone that brings focus and clarity to the wearer.
Material:
Hypoallergenic 14K Gold Vermeil
Cubic Zirconia
Measurement:
15mm crescent

Adjustable chain 16-18" 
Also available in Sterling Silver:
Crescent Moon Crystal Necklace Sterling Silver – Heart and Lotus