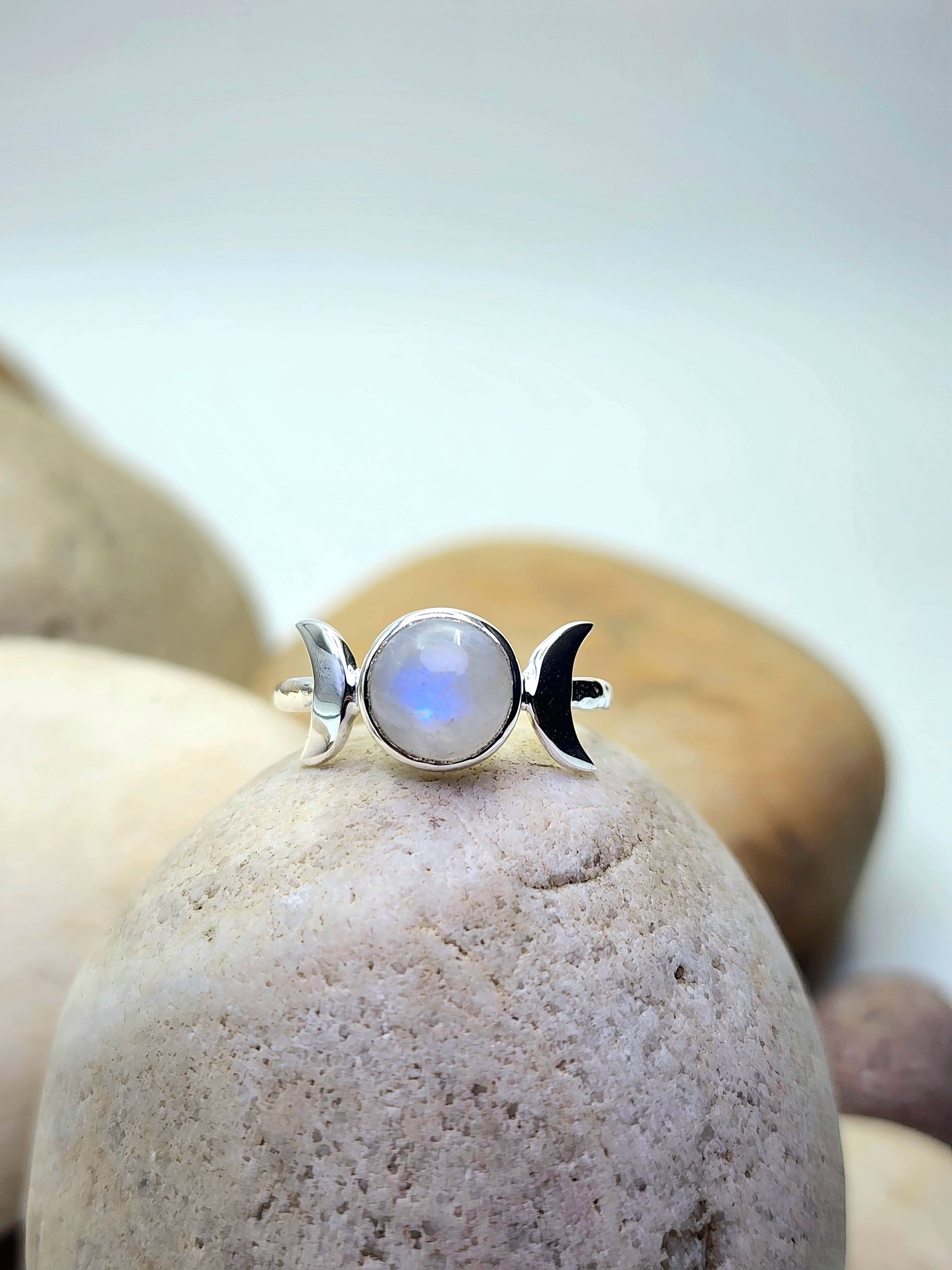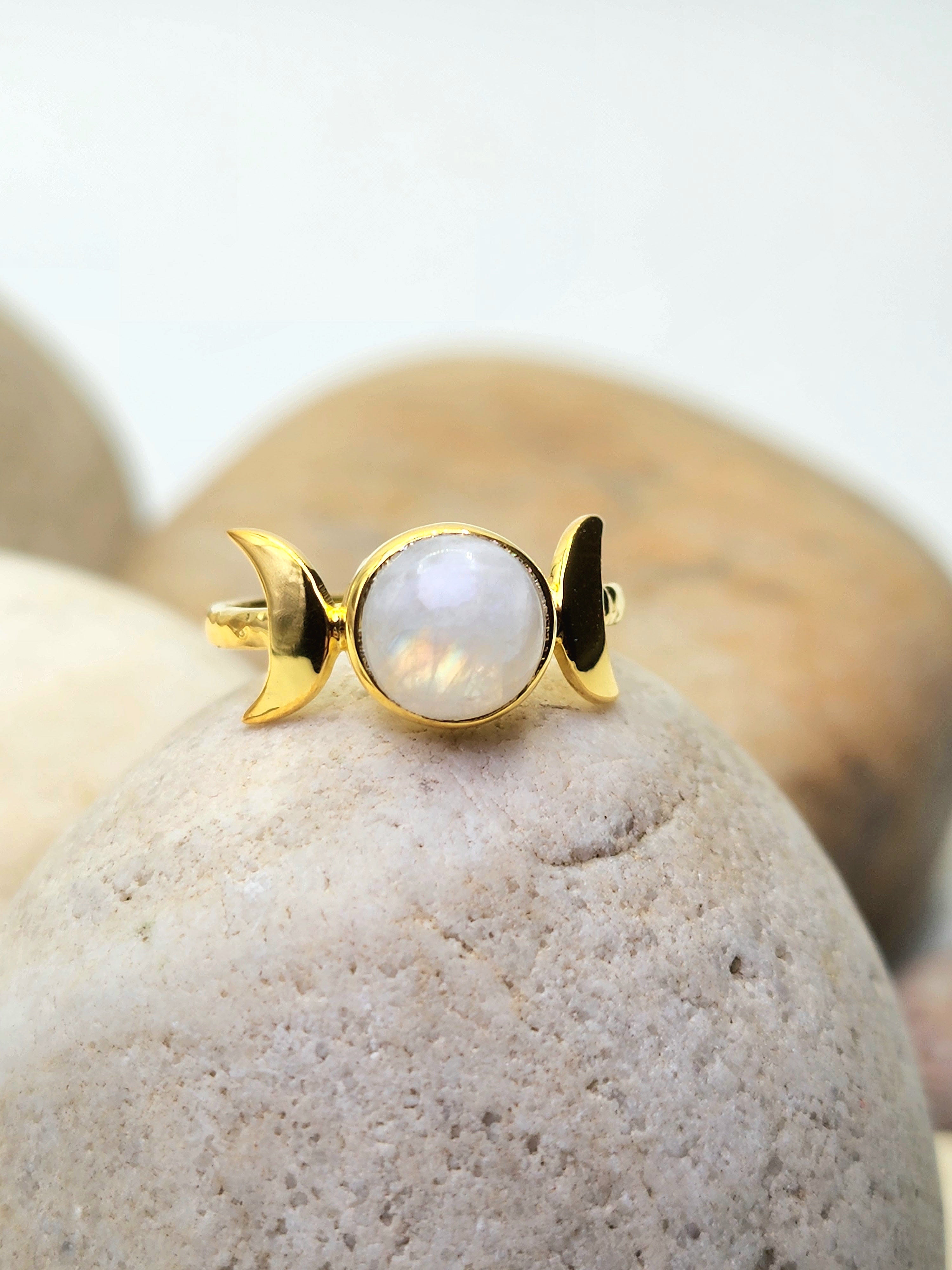 Celestial Rainbow Moonstone Ring Sterling Silver
Celestial Moon Ring. The three moon phases honour the three stages of womanhood:
The maiden(waxing), The mother(full), the crone(waning) 
Rainbow Moonstone embodies the energy of the divine feminine. It is soothing and balancing in nature. Moonstone enhances our intuition and helps us trust that everything is working out for our highest and best good.
Material:
Hypoallergenic Sterling Silver

Rainbow Moonstone
Measurement:
Bezel set Rainbow Moonstone, 9mm round
9mm moons
Also available in 14K Gold Vermeil: